Date: November 18, 2020
The Native American Agriculture Fund (NAAF) Communications Associate will help us tell the story of Native food and agriculture. The Communications Associate will assist the Communications Director with all communications efforts and will serve as the in-house creator of all multimedia projects and data visualization.
NAAF is a registered North Dakota private charitable trust with the mission to provide grants that benefit Native farmers, ranchers, and food and agriculture sector activities.  NAAF is the largest U.S. philanthropic organization focused exclusively on the needs of Native American farmers and ranchers.
Primary responsibilities include but are not limited to:
Maintain and build the NAAF website.
Create visuals and graphics on behalf of the organization.
Facilitate multimedia projects like videos, webinars and podcasts.
Visualize and analyze data and research findings.
Assist the Communications Director with press releases, newsletters, reports and other written communications.
Assist with research, data visualization and reporting of NAAF research.
Collaborate with NAAF's Program Team on the review and administration of grants.
Required Knowledge, Skills, and Abilities:
A Bachelor's degree in one of the following fields is preferred: communications, Native American studies, graphic design, filmmaking, art, computer science
2-3 years of experience in Communications is preferred.
This position will be the webmaster for the organization. Skills in web design or a willingness to learn are required.
Required Skills: Graphic design, photography, web design, excel, InDesign, strong writing skills
Preferred Skills: grant making, video editing, podcast editing, photo editing, GIS
Personal characteristics: NAAF is a fast-paced environment and a successful candidate will demonstrate a positive can-do attitude and a willingness to adopt new responsibilities.
This position is remote.
NAAF offers a competitive salary and an excellent comprehensive benefits package that includes: low cost healthcare options; dental and vision; disability; life insurance; vacation, sick and personal time off; retirement plan options. This position offers an opportunity to join a philanthropic organization doing ground breaking work in a fast-paced environment.
All qualified applicants will receive consideration for employment and will not be discriminated against on the basis of race, color, religion, natural origin, sex, age, genetic information, or physical or mental disability.  In addition, NAAF is committed to providing equal employment opportunity for all employees and applicants without regard to marital status, sexual orientation, gender identification, political affiliation, personal appearance, family responsibilities, matriculation or tribal membership.
Application:
Historic Investment Announced by the Native American Agriculture Fund and MAZON: A Jewish Response to Hunger
Fayetteville, Arkansas – The Native American Agriculture Fund (NAAF) announces its historic investment in Native agriculture advocacy, awarding both the Native Farm Bill Coalition (NFBC) and the Native American Food and Nutrition Resources Alliance (the Alliance) grant funding to continue their work to ensure Indian Country agriculture has a sustained voice in ongoing federal farm and food policy. MAZON: A Jewish Response to Hunger has stepped up to also provide grant resources to both the NFBC and the Alliance that allow important leveraging resources at this important time in our nation's history.  A total of $1.1 million has been distributed by NAAF and MAZON.
Native agricultural advocacy has historically been overlooked and underfunded, leaving Native farmers, ranchers and nutrition programs without the critical support they need. The Shakopee Mdewakanton Sioux Community, the Intertribal Agriculture Council (IAC) and the National Congress of American Indians (NCAI) created the Native Farm Bill Coalition in 2017 as a nation-wide initiative to give Indian Country a strong united voice on federal policy related to agriculture, nutrition, and rural development. Following the historic success of the NFBC in the 2018 Farm Bill, Native producers and their communities saw a dramatic increase in awareness of the needs of Indian Country. The Intertribal Agriculture Council, as the founding co-chair of the NFBC, will continue to lead this effort and has selected former leader of the Indigenous Food and Agriculture Initiative at the University of Arkansas, Colby Duren to lead the DC-based efforts of the Coalition.
Today's announcement marks the most notable financial investment in an integrated ecosystem of Native American agricultural advocacy in the history of the Farm Bill.
"Advocacy is core to the mission of the Native American Agriculture Fund," said Janie Hipp (Chickasaw), CEO of the Native American Agriculture Fund. "Native farmers, ranchers, fishers, harvesters and food people need advocates in their corner. Our most vulnerable Native citizens need better policies that will support, and link local and regional foods grown and raised by Native farmers, fishers and ranchers to their growing food insecurity needs. This year's advocacy grants are going to build the foundation to ensure a better agricultural and food secure future for Indian Country."
"We take great pride in our longtime partnerships to strengthen food security and sovereignty in Indian Country, and we are excited to invest in these anchor institutions that are working collectively to transform Native food systems and agriculture," said Mia Hubbard, MAZON's Vice President of Programs. "We are committed to our shared advocacy to build more self-determination and equity into food programs, as well as advance policies that ensure the health, wellbeing, and autonomy of Tribes. We are honored and thrilled to leverage our resources with those of NAAF to provide this important support."
"So much of effective advocacy is based on relationships, and we've watched many organizations with far less reach than ours be successful in policy advocacy because of their presence at a national level. Colby Duren brings over a decade of experience and the relationships that go with it, along with a commitment to our cause as strong as any we have seen. As the leader of the policy and research team at IFAI, he was responsible for a large portion of the NFBC effort so he's a natural fit to assume this role," said Zach Ducheneaux, Executive Director of the Intertribal Agriculture Council. He went on, "having a permanent presence in DC is the missing piece between our Tribal and producer-centric work. We thank NAAF for its commitment to advocacy in this important way."
"NAFNRA was created as an outcome of our work for the last several years making sure that the needs of the most vulnerable Native citizens are front and center and that important natural linkages between food access and Native food production are created," said James R. Mountain (Pueblo de San Ildefonso), Executive Director of Native American Food and Nutrition Resources Alliance. "While COVID-19 has exacerbated the food vulnerability in Native communities, the cracks and weaknesses in federal feeding programs have long been known.  We look forward to continuing our work with NFBC, IFAI, MAZON and now NAAF, and are thankful that our work to bring much-needed food security into our communities will continue to advance."
"IFAI serves Indian Country through legal research and policy analysis focused on food and agriculture, and in that capacity we have served as the Research Partner to the NFBC from day one, utilizing our technical expertise to develop educational materials on farm and food policy," said Erin Parker, Research Director and Staff Attorney of the Indigenous Food and Agriculture Initiative. "We continue to be grateful for the generous support we receive from MAZON that helps make our work in this space possible, and we are excited to continue that work alongside our longtime organizational partners, NFBC and IAC, as we work together to support the future of Indian Country agriculture."
"Indian Land Tenure Foundation is happy to partner with IAC in this endeavor," said Chris Stainbrook (Oglala Lakota), President of the Indian Land Tenure Foundation. "Land is the base of agriculture in Indian Country and regaining the reservation lands to Indian ownership will allow the Native nations to grow and retain the economic benefits from their agricultural sector, potentially billions of dollars each year."
The Native Farm Bill Coalition is a nation-wide initiative to give Native Americans a strong, united voice to advance a common agenda on the federal Farm Bill, which addresses everything from nutrition programs to rural development.
###
FOR IMMEDIATE RELEASE
 NATIVE AMERICAN AGRICULTURE FUND SELECTS
NEUBERGER BERMAN AS INVESTMENT MANAGER
New York, NY, August 13, 2020 — Native American Agriculture Fund (NAAF), the largest philanthropic organization devoted solely to serving the Native American farming and ranching community, has selected Neuberger Berman to serve as Investment Manager.
The NAAF Investment Program conducted a rigorous, multi-step, nation-wide Request for Proposal process. NAAF's selection criteria focused on responsiveness, socially responsible investment opportunities and a commitment to diversity, equity, inclusion, including a commitment to Native American employee and client relationships.
Neuberger Berman met these criteria and effectively demonstrated an investment approach directly in alignment with the values of the NAAF's Investment Program. Neuberger Berman has a long-standing belief that material environmental, social, and governance (ESG) factors are an important driver of long-term investment returns from both an opportunity and a risk-mitigation perspective. Together, the Native American Agriculture Fund and Neuberger Berman will execute the largest and most ambitious philanthropic investment program supporting Native American agriculture in the history of the United States.
NAAF stands in support of the recent US Supreme Court's decision to end work place discrimination on the basis of sexual orientation or gender identity. The Court's decision found that the 1964 Civil Rights Act ban on sex discrimination includes discrimination on the basis of sexuality and gender identity.
NAAF's mission is to use our resources to build a stronger Native food and agriculture sector, and we know we can't do that without supporting all of us. Not only is this the right thing to do, it will make our workplaces and communities stronger. We applaud our nation's highest court in this important and landmark ruling.
While we all have watched what has happened in Minneapolis and in dozens of cities across the country, many of us have struggled between despair, anger, frustration and the need to speak out. We struggle with deep sadness knowing that systemic racism and the perpetuation of invisibility has been a part of this country from its very inception.
As we have for the past 400 years, the Native community will continue to stand with the Black community during this painful time. We know the pain of losing people to brutality and before their time; we know that long ignored generational traumas are inside of us, passed down from ancestors to us today. While the systemic racism impacting us may take different shapes and contours, we understand its legacy and how systems from hundreds of years ago impact us and our children today. Just as the Black community has stood with us during our times of pain, the Native community will continue to stand with you now.
We at the Native American Agriculture Fund (NAAF), will always stand for justice and building a future where our communities can thrive. Our organization exists because Native farmers and ranchers stood up against injustice. NAAF's goal is to feed, grow and build communities. Our communities cannot grow if we cannot live freely.
As I approach my seventh decade on this earth, I fear we may never heal these deep wounds. But I am a person of hope, so I continue to believe it is possible. I also know that we must publicly acknowledge the brutality, pain and systemic racism that are foundational parts of American history and continue to this day.
What does all of this have to do with food, growing food and feeding people? Everything.
When we treat each other as "less than," we care less about the children that go hungry.
When we are brutal to our neighbor, we won't help a neighboring farm when bad weather decimates their crops.
When we lose our compassion for others, our entire food system reflects that change.
Our food system is first and foremost built by food people. This includes countless Black farmers and countless Native farmers. They do the critical work to keep us fed. Coronavirus is teaching us, yet again, that food is essential, and our food people are essential. If we fight for something, then why don't we all fight for each other?
We all need to understand one basic truth: if we fail to stand up for our Black brothers and sisters and fail to act while we watch them being destroyed, then we destroy ourselves in the process.
Now is the time for strong voices from all corners to stand up and speak up. It is also a time to listen and understand. We must take action to build a better community for all of us, not just a few of us. We must feed each other and care for each other.
The generations that came before us fought for us to be here today. We need to do the same for the ones that come after us. We owe it to our ancestors to build a better community and society for our future generations.
Chokma'shki, Thank you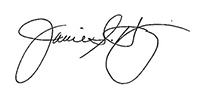 Janie Simms Hipp
NAAF CEO
This article covers how communities have changed the way they acquire their foods in response to the COVID-19 pandemic. With limited access to groceries stores restricted even more by product limitations and rations, some Native American communities have looked back at traditional harvesting practices and gardening to secure their foods.
Read the article here.
Article published May 7, 2020 in the New York Times.
Authored by Tristan Ahtone and Robert Lee.
"This is how deep it goes. Even an essay calling for a fairer America missed the injustice at the core of the nation's character."
The United States is well known for technological break throughs, but at what cost do our centers of research come, and what historical implications are there? The New York Times hosts an opinion piece that discusses the Morrill Act of 1862, which appropriated land to fund agricultural and mechanical colleges, also known as land-grant universities.
"But ask who paid for it, and who's still paying today?". These universities were transferred lands by the U.S., acquired from decades of conflict with Indigenous peoples that the U.S. paid little to nothing for, transferring the cost in so many ways to the peoples native to North America.
Read the full article here.
Accepting Solutions
How can Native innovators in the US use traditional knowledge and technology to drive social, environmental, and economic impact in their communities?
DEADLINE TO SUBMIT A SOLUTION
July 7, 2020
Challenge Overview
Solve's 2020 Indigenous Communities Fellowship is made possible in part by the Alfred P. Sloan Foundation.
Native innovators are charting a bright future led by and for their communities. The number of Native-owned businesses in the US is growing—Native American women have started at least 17 new businesses a day since 2007. Native scientists are both analyzing environmental damage and developing new community-based solutions. A wave of language revitalization efforts is driving a new generation of fluent speakers. Lastly, a recent shift towards tribal control of healthcare aims to provide better access to care and a culturally integrated approach to healing.
Press release | March 18, 2020The Honorable Mitch McConnell
Majority Leader
United States Senate
U.S. Capitol Building, Room: S-230
Washington, DC 20510The Honorable Charles Schumer
Minority Leader
United States Senate
Hart Senate Office Building, Room: 419
Washington, DC 20515The Honorable Nancy Pelosi
Speaker
United States House of Representatives
U.S. Capitol Building, Room: H-232
Washington, DC 20515The Honorable Kevin McCarthy
Minority Leader
U.S. House of Representatives
U.S. Capitol Building, Room: H-204
Washington, DC 20515Dear Majority Leader McConnell, Minority Leader Schumer, Speaker Pelosi and Minority Leader McCarthy:
On behalf of the Native CDFI Network (NCN), we write to urge you to consider and include emergency funds for community development financial institutions (CDFIs) in legislation promoting economic stimulus in response to the COVID-19 epidemic. CDFIs play a crucial role in providing access to capital for working-class individuals and small businesses across the US.