FOR IMMEDIATE RELEASE
 NATIVE AMERICAN AGRICULTURE FUND SELECTS
NEUBERGER BERMAN AS INVESTMENT MANAGER
New York, NY, August 13, 2020 — Native American Agriculture Fund (NAAF), the largest philanthropic organization devoted solely to serving the Native American farming and ranching community, has selected Neuberger Berman to serve as Investment Manager.
The NAAF Investment Program conducted a rigorous, multi-step, nation-wide Request for Proposal process. NAAF's selection criteria focused on responsiveness, socially responsible investment opportunities and a commitment to diversity, equity, inclusion, including a commitment to Native American employee and client relationships.
Neuberger Berman met these criteria and effectively demonstrated an investment approach directly in alignment with the values of the NAAF's Investment Program. Neuberger Berman has a long-standing belief that material environmental, social, and governance (ESG) factors are an important driver of long-term investment returns from both an opportunity and a risk-mitigation perspective. Together, the Native American Agriculture Fund and Neuberger Berman will execute the largest and most ambitious philanthropic investment program supporting Native American agriculture in the history of the United States.
NAAF stands in support of the recent US Supreme Court's decision to end work place discrimination on the basis of sexual orientation or gender identity. The Court's decision found that the 1964 Civil Rights Act ban on sex discrimination includes discrimination on the basis of sexuality and gender identity.
NAAF's mission is to use our resources to build a stronger Native food and agriculture sector, and we know we can't do that without supporting all of us. Not only is this the right thing to do, it will make our workplaces and communities stronger. We applaud our nation's highest court in this important and landmark ruling.
While we all have watched what has happened in Minneapolis and in dozens of cities across the country, many of us have struggled between despair, anger, frustration and the need to speak out. We struggle with deep sadness knowing that systemic racism and the perpetuation of invisibility has been a part of this country from its very inception.
As we have for the past 400 years, the Native community will continue to stand with the Black community during this painful time. We know the pain of losing people to brutality and before their time; we know that long ignored generational traumas are inside of us, passed down from ancestors to us today. While the systemic racism impacting us may take different shapes and contours, we understand its legacy and how systems from hundreds of years ago impact us and our children today. Just as the Black community has stood with us during our times of pain, the Native community will continue to stand with you now.
We at the Native American Agriculture Fund (NAAF), will always stand for justice and building a future where our communities can thrive. Our organization exists because Native farmers and ranchers stood up against injustice. NAAF's goal is to feed, grow and build communities. Our communities cannot grow if we cannot live freely.
As I approach my seventh decade on this earth, I fear we may never heal these deep wounds. But I am a person of hope, so I continue to believe it is possible. I also know that we must publicly acknowledge the brutality, pain and systemic racism that are foundational parts of American history and continue to this day.
What does all of this have to do with food, growing food and feeding people? Everything.
When we treat each other as "less than," we care less about the children that go hungry.
When we are brutal to our neighbor, we won't help a neighboring farm when bad weather decimates their crops.
When we lose our compassion for others, our entire food system reflects that change.
Our food system is first and foremost built by food people. This includes countless Black farmers and countless Native farmers. They do the critical work to keep us fed. Coronavirus is teaching us, yet again, that food is essential, and our food people are essential. If we fight for something, then why don't we all fight for each other?
We all need to understand one basic truth: if we fail to stand up for our Black brothers and sisters and fail to act while we watch them being destroyed, then we destroy ourselves in the process.
Now is the time for strong voices from all corners to stand up and speak up. It is also a time to listen and understand. We must take action to build a better community for all of us, not just a few of us. We must feed each other and care for each other.
The generations that came before us fought for us to be here today. We need to do the same for the ones that come after us. We owe it to our ancestors to build a better community and society for our future generations.
Chokma'shki, Thank you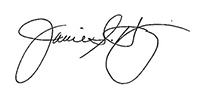 Janie Simms Hipp
NAAF CEO
This article covers how communities have changed the way they acquire their foods in response to the COVID-19 pandemic. With limited access to groceries stores restricted even more by product limitations and rations, some Native American communities have looked back at traditional harvesting practices and gardening to secure their foods.
Read the article here.
Date: May 27, 2020
The Native American Agriculture Fund (NAAF) – a private charitable trust providing support for business assistance, agricultural education, technical support and advocacy services to Native farmers and ranchers – seeks a law and policy intern (starting as early as June 8th). The position includes:
Article published May 7, 2020 in the New York Times.
Authored by Tristan Ahtone and Robert Lee.
"This is how deep it goes. Even an essay calling for a fairer America missed the injustice at the core of the nation's character."
The United States is well known for technological break throughs, but at what cost do our centers of research come, and what historical implications are there? The New York Times hosts an opinion piece that discusses the Morrill Act of 1862, which appropriated land to fund agricultural and mechanical colleges, also known as land-grant universities.
"But ask who paid for it, and who's still paying today?". These universities were transferred lands by the U.S., acquired from decades of conflict with Indigenous peoples that the U.S. paid little to nothing for, transferring the cost in so many ways to the peoples native to North America.
Read the full article here.
Accepting Solutions
How can Native innovators in the US use traditional knowledge and technology to drive social, environmental, and economic impact in their communities?
DEADLINE TO SUBMIT A SOLUTION
July 7, 2020
Challenge Overview
Solve's 2020 Indigenous Communities Fellowship is made possible in part by the Alfred P. Sloan Foundation.
Native innovators are charting a bright future led by and for their communities. The number of Native-owned businesses in the US is growing—Native American women have started at least 17 new businesses a day since 2007. Native scientists are both analyzing environmental damage and developing new community-based solutions. A wave of language revitalization efforts is driving a new generation of fluent speakers. Lastly, a recent shift towards tribal control of healthcare aims to provide better access to care and a culturally integrated approach to healing.
Press release | March 18, 2020The Honorable Mitch McConnell
Majority Leader
United States Senate
U.S. Capitol Building, Room: S-230
Washington, DC 20510The Honorable Charles Schumer
Minority Leader
United States Senate
Hart Senate Office Building, Room: 419
Washington, DC 20515The Honorable Nancy Pelosi
Speaker
United States House of Representatives
U.S. Capitol Building, Room: H-232
Washington, DC 20515The Honorable Kevin McCarthy
Minority Leader
U.S. House of Representatives
U.S. Capitol Building, Room: H-204
Washington, DC 20515Dear Majority Leader McConnell, Minority Leader Schumer, Speaker Pelosi and Minority Leader McCarthy:
On behalf of the Native CDFI Network (NCN), we write to urge you to consider and include emergency funds for community development financial institutions (CDFIs) in legislation promoting economic stimulus in response to the COVID-19 epidemic. CDFIs play a crucial role in providing access to capital for working-class individuals and small businesses across the US.
FOR IMMEDIATE RELEASE | March 13, 2020
The Native American Agriculture Fund finds it important to communicate with our stakeholders in the midst of the COVID-19 (coronavirus) situation. First and foremost, we hold the wellbeing of our communities as the highest priority and urge all to take public health precautions.