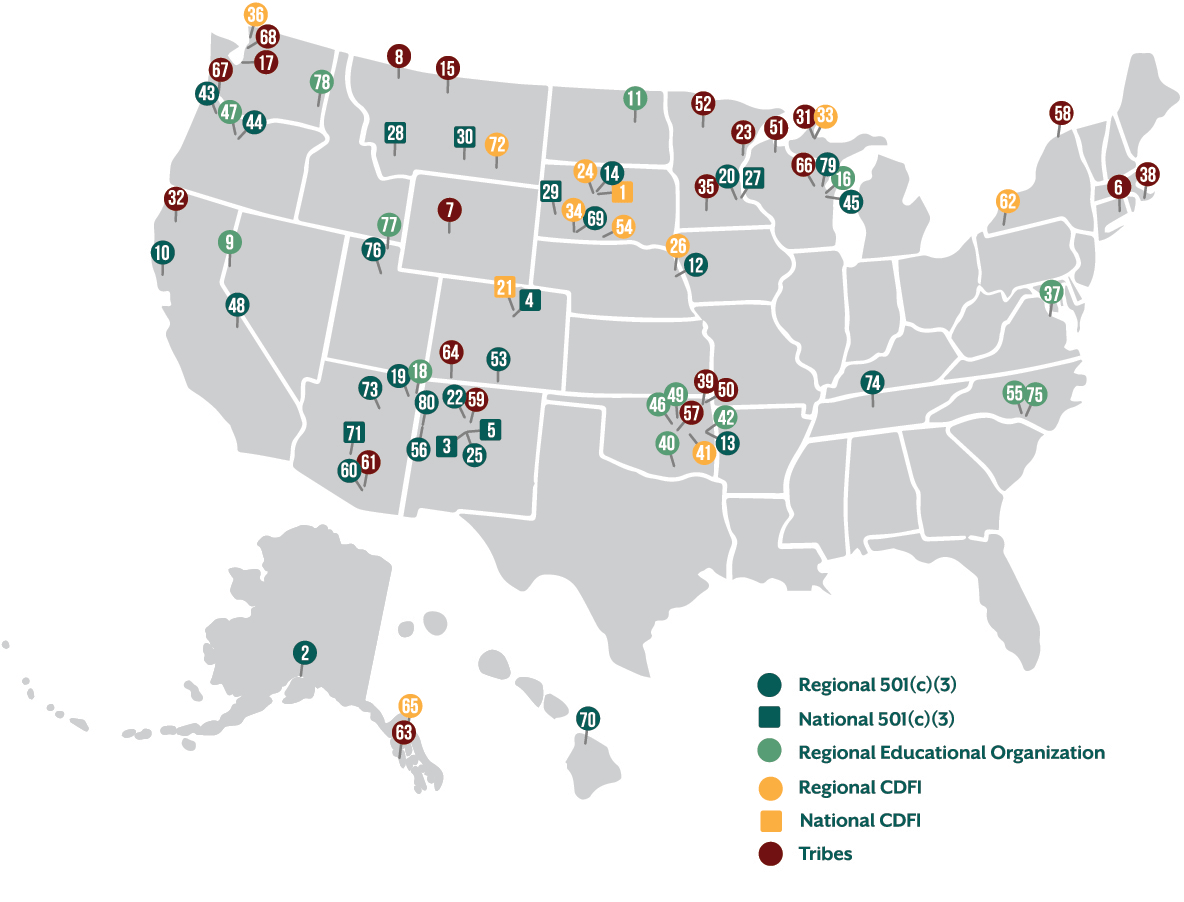 After a competitive review process, the following organizations were awarded grants during the 2019 Request for Applications cycle. Grants began on January 1, 2020 and will last for a period of 12-months, 18-months, or 24-months depending on the project.
While NAAF cannot make grants to individuals, these organizations are primed to work with individual Native farmers, ranchers, fishers, harvesters and community producers to deliver business assistance, agricultural education, technical support and advocacy services. NAAF encourages you to visit their website and reach out to them directly to learn more about their Native producer services.
Any questions about these 2019 Grantees can be sent to grants@NativeAmericanAgricultureFund.org or shared by phone at 479-445-6226.