A Vision for Native Food and Agriculture Infrastructure Rebuilding and Recovery
The Native American food and agriculture sector is the single most underappreciated resources for sustainable, rural economic development in our Nation. This Vision provides an infrastructure framework to harness Indian Country's economic and nutritional potential to recover from COVID-19.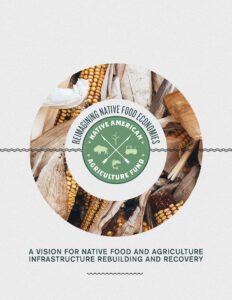 Quarterly Agriculture Webinar
Coming Through Covid: Long-term developments in the Food Marketplace
The Native American Agriculture Fund will provide new market data for all Native American farmers and ranchers. In this quarterly agriculture webinar save up to $500 per report and discover how consumer habits have changed with the impacts of the pandemic.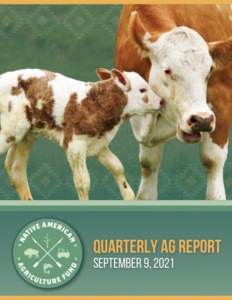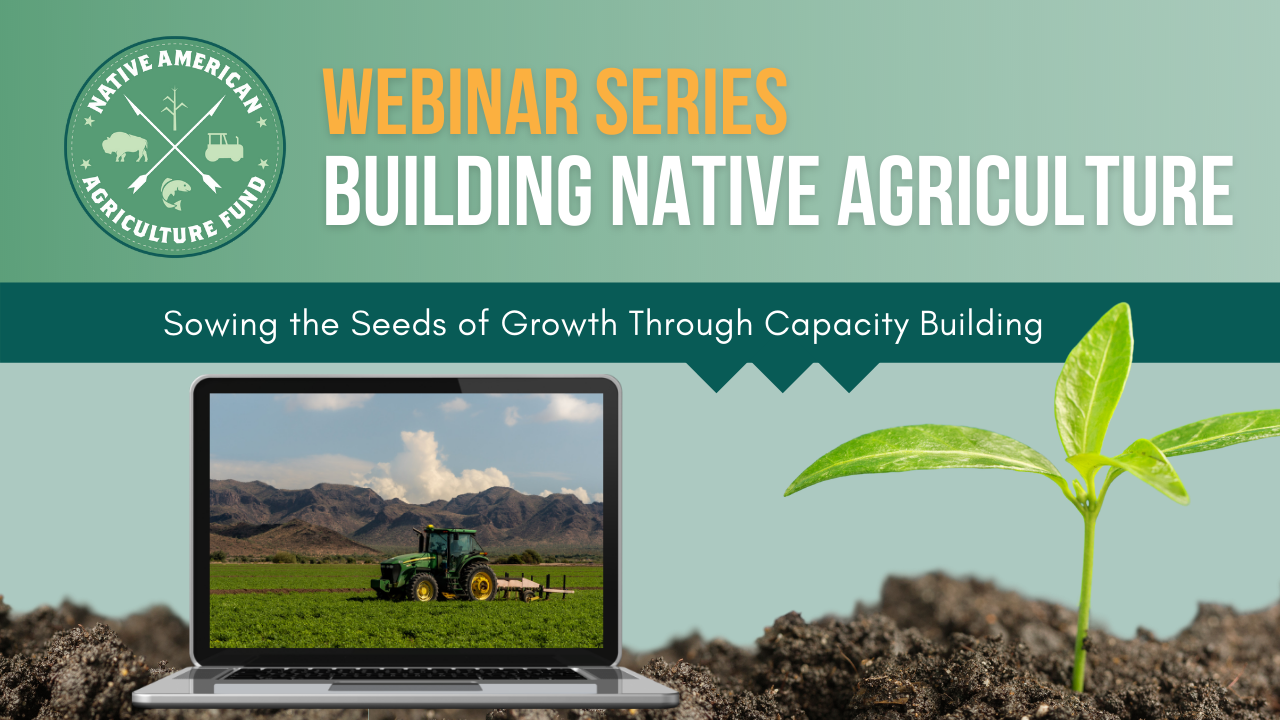 Sowing the Seeds of Growth Through Capacity Building
This webinar series "Sowing the Seeds of Growth through Capacity Building" focuses on how foodways, cultures, and needs tie into the different building blocks for Indigenous agriculture systems. This series, hosted by the Native American Agriculture Fund supports Tribes and Tribal organizations to build their own robust economies in agriculture. Join us every third Thursday for new updates on our series or watch our videos on YouTube or Vimeo.
Register for the webinar below:
We are deeply aware of the hardship and uncertainty facing our communities during the COVID-19 pandemic. Collectively, we must make an even greater commitment to Native agriculture to ensure food for our people.
NAAF has developed this COVID-19 resource page so that Native farmers, ranchers, fishers and Tribal governments, as well as intertribal organizations, have access to resources as they develop. We will up update it frequently, and strive to compile a listing of information that can provide quality, usable resources.
The trust agreement sets specific requirements for our operations and grants. Find it here.
Your feedback is critical to informing the future direction and priorities of our work. Take it here.