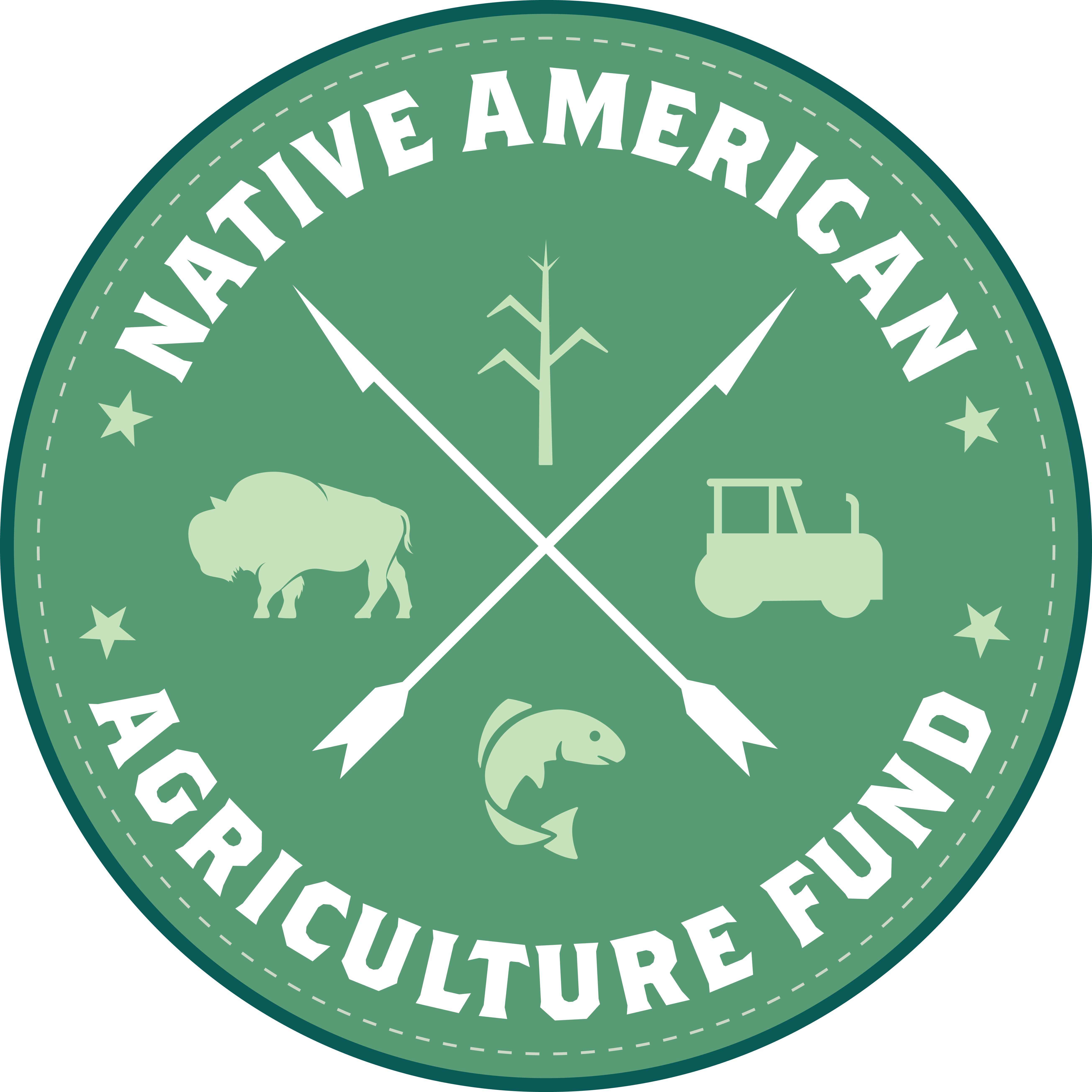 FEEDING OUR PEOPLE.
GROWING OUR ECONOMIES.
BUILDING OUR FUTURE.
About the Native American Agriculture Fund
The Native American Agriculture Fund (NAAF) is a private, charitable trust serving Native farmers and ranchers through strategic grantmaking in the areas of business assistance, agricultural education, technical support and advocacy series. Created from the historic Keepseagle v. Vilsack litigation settlement, NAAF is the largest philanthropic organization devoted solely to Native American farming and ranching.
Seeking Applications for New Board of Trustee Members
Do you have agriculture production or previous board experience? Your presence is sought in filling our new Board of Trustee seats for the Native American Agriculture Fund.
We are looking for applicants with proven leadership qualities, knowledge and experience as producers or experience working with Tribal producers or Tribal entities. Other beneficial experience includes working with private charitable trusts, knowledge of NAAF and NAAF's stakeholder communities, and knowledge in areas such as agribusiness, philanthropy, non-profit management.
Apply using the link below, to view application questions and further instructions on how to apply before creating an account download the PDF here.
Application Deadline: December 10, 2021
Reimagining Native Food Economies
The Native American food and agriculture sector is the single most underappreciated resource for sustainable, rural economic development in our Nation. This Vision provides an infrastructure framework to harness Indian Country's economic and nutritional potential to recover from COVID-19.
Webinars
Video Resources
Building Native Agriculture Series
Quarterly Marketing Reports
Cooperative Virtual Conference
Access to Capital