[vc_row][vc_column][vc_column_text]FOR IMMEDIATE RELEASE | March 13, 2020
The Native American Agriculture Fund finds it important to communicate with our stakeholders in the midst of the COVID-19 (coronavirus) situation. First and foremost, we hold the wellbeing of our communities as the highest priority and urge all to take public health precautions.
NAAF is a private charitable trust launched in the latter part of 2018 to support the success of Native farmers and ranchers by providing provide charitable and educational support to eligible entities (501c3 organizations, educational institutions, Native Community Development Financial Institutions (CDFIs) and Tribal governments) to support business assistance, agriculture education, technical support and advocacy. We provided our first year of grant funding in 2019 to over 80 organizations in over 100 projects all meant to support the success of Native farmers and ranchers and Native food people throughout the country.
NAAF intends, at this point in time, to keep moving forward to offer its 2020 Request for Applications in the coming weeks. Our RFA process is online and we believe it important to ensure this important work of investing in Native agriculture continues. We have taken immediate steps to ensure the safety of NAAF staff who will work remotely allowing us to continue to focus on the NAAF mission. For the time being our staff will refrain from attending any public events. Our 2019 Grantee meeting is currently on hold and we are reaching out to each of our Grantees to determine how their projects will be impacted by COVID-19 amid steps taken within their own communities to curb its spread and impact. We will also continue communicating with everyone via social media.
Staying healthy and feeding our communities has never been more important. Ensuring public health within Native communities throughout the country is as critical as creating resilient and sustainable Native food systems and economies. Repairing our food systems and providing safe, healthy and accessible food to our communities is critical to our lives, our health and our future.
We will continue to monitor the situation and provide additional updates. Feel free to reach out to us at info@NativeAmericanAgricultureFund.org or 479-445-6226. Our staff are all accessible by email and phone. Please keep yourselves safe and healthy as best you can. Be sure to assist your elders and our children, and those in need of support within your communities.
Please stay healthy,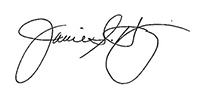 Janie Simms Hipp
NAAF CEO[/vc_column_text][/vc_column][/vc_row]