Fayetteville, Arkansas- The Native American Agriculture Fund (NAAF) would like to extend our heartfelt congratulations to Congresswoman Deb Haaland (Laguna Pueblo) in her historic nomination to serve in the Biden-Harris administration as our next Secretary at the Department of the Interior (DOI). We applaud Congresswoman Haaland's historic nomination as the first Native American woman to be nominated to a Cabinet level position.
We are confident that in her new role as Secretary she will not only uphold the important trust responsibilities to Tribes but will help Indian Country recover and rebuild stronger than ever from the pandemic that has impacted our communities so deeply. From our unique perspective at NAAF, we look forward to her leadership and her vision in this new role as part of the new Biden-Harris administration.
We look forward to working with her entire team to ensure Native food systems and agriculture investments by Tribes and Native farmers, ranchers and food people are protected today and secured for future generations. DOI's work spans so many important areas to our country. We are confident she will work for a better future for Indian Country and will serve our country in a good way as the first Native person to lead the Department of the Interior.
###
Fayetteville, Arkansas- The Native American Agriculture Fund (NAAF) would like to extend our heartfelt congratulations to Secretary Tom Vilsack in his nomination to serve in the Biden-Harris administration as our next Secretary of the US Department of Agriculture.
NAAF is a private charitable trust and is the largest philanthropic entity in the United States whose purpose is to support the success of Native farmers and ranchers. NAAF was created as part of the settlement of the historic Keepseagle v. Vilsack litigation and our work began in earnest in 2018. His push to reach settlement in the Keepseagle case ended in the creation of NAAF.
We have been able to deploy resources to support Native agriculture – over $28M in the first year alone – to ensure that Native agriculture has a place at the US agriculture table, so that our producers can thrive and succeed, and so that our next generation are supported in their passions to feed our communities. Although our organization was born of a dark time, we are filled with the hope that comes from having resources to support our communities.
We know that Secretary Vilsack will serve all our nation's farmers and ranchers, our agriculture businesses, our next generation of producers and our people who are struggling to find food in the middle of a pandemic. We are anxiously looking forward to making sure that the days ahead are brighter for those served by USDA. We are confident that his leadership can create new opportunities for everyone.
We know that Secretary Vilsack will lead the Department with passion, heart and a dedication to continue working to right past wrongs as well as create new opportunities for the nation's agriculturalists, those who are hungry among us, and the nation's rural people and communities.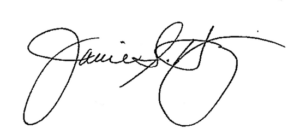 Janie Simms Hipp, CEO (Chickasaw)
###
The Native American Agriculture Fund (NAAF) provides grants to eligible organizations for business assistance, agricultural education, technical support, and advocacy services to support Native farmers and ranchers. The charitable trust was created by the settlement of the landmark Keepseagle v. Vilsack classaction lawsuit. NAAF is  the largest philanthropic organization devoted solely to serving the Native American farming and ranching community.
The Native American Agriculture Fund (NAAF) has part-time openings for interns to join a dynamic charitable trust benefitting Native American farmers and ranchers. The interns will provide support for grants management, data collection and entry, Native agriculture research, financial team, office administration, trustee liaison, senior management and general program support to the CEO, CFO/CIO, COO and Directors, and be centrally available to all staff. The interns report to the Regional and/or Senior Director. These positions require someone with a proactive personality and engaging team player style with a passion for and commitment to the mission and core values of NAAF. The internships are remote positions.
NAAF is a registered North Dakota charitable trust created for supporting a range of activities, including grant making, to benefit Native farmers, ranchers, food producers, and agriculture sector activities. NAAF is the largest U.S. philanthropy focused exclusively on Native American farmers and ranchers.
Requirements/Responsibilities
Basic computer and office skills; attention to details and deadlines
Excellent oral and written communication skills
Ability to work with supervision or work independently
Strong team player skills in a multicultural environment
Assists with special meetings or event planning
Assists with preparation of Board materials and office administrative tasks
Undertakes special projects as assigned
Preferred applicants will have any number of the following attributes: an agriculture background; agriculture (or a related area) as an educational major in higher education; agriculture experience; Native agriculture knowledge; and a true passion for food and agriculture.
More Details
Internships are expected to begin as early as Thursday, January 14, 2021; end dates to be determined in conversation with NAAF.
Interns expected to work 10-20 hours per week
Interested applicants should send a resume and cover letter by Wednesday, December 23 at 5 p.m. CT. To: Sandy Martini, Human Resource Director,
Email:  smartini@NativeAmericanAgricultureFund.org
Interviews for the positions will begin January 1, 2021 (by virtual means) and decisions will be made shortly thereafter.
NAAF is an EEO/Affirmative Action employer. All qualified applicants will receive consideration for employment and will not be discriminated against on the basis of race, color, religion, sex, sexual orientation, national origin, age, disability, protected veteran status, unemployment status or any other protected category. NAAF takes affirmative action in support of its policy to advance employment in individuals who are minorities, women, protected veterans, and individuals with disabilities.
Historic Investment Announced by the Native American Agriculture Fund and MAZON: A Jewish Response to Hunger
Fayetteville, Arkansas – The Native American Agriculture Fund (NAAF) announces its historic investment in Native agriculture advocacy, awarding both the Native Farm Bill Coalition (NFBC) and the Native American Food and Nutrition Resources Alliance (the Alliance) grant funding to continue their work to ensure Indian Country agriculture has a sustained voice in ongoing federal farm and food policy. MAZON: A Jewish Response to Hunger has stepped up to also provide grant resources to both the NFBC and the Alliance that allow important leveraging resources at this important time in our nation's history.  A total of $1.1 million has been distributed by NAAF and MAZON.
Native agricultural advocacy has historically been overlooked and underfunded, leaving Native farmers, ranchers and nutrition programs without the critical support they need. The Shakopee Mdewakanton Sioux Community, the Intertribal Agriculture Council (IAC) and the National Congress of American Indians (NCAI) created the Native Farm Bill Coalition in 2017 as a nation-wide initiative to give Indian Country a strong united voice on federal policy related to agriculture, nutrition, and rural development. Following the historic success of the NFBC in the 2018 Farm Bill, Native producers and their communities saw a dramatic increase in awareness of the needs of Indian Country. The Intertribal Agriculture Council, as the founding co-chair of the NFBC, will continue to lead this effort and has selected former leader of the Indigenous Food and Agriculture Initiative at the University of Arkansas, Colby Duren to lead the DC-based efforts of the Coalition.
Today's announcement marks the most notable financial investment in an integrated ecosystem of Native American agricultural advocacy in the history of the Farm Bill.
"Advocacy is core to the mission of the Native American Agriculture Fund," said Janie Hipp (Chickasaw), CEO of the Native American Agriculture Fund. "Native farmers, ranchers, fishers, harvesters and food people need advocates in their corner. Our most vulnerable Native citizens need better policies that will support, and link local and regional foods grown and raised by Native farmers, fishers and ranchers to their growing food insecurity needs. This year's advocacy grants are going to build the foundation to ensure a better agricultural and food secure future for Indian Country."
"We take great pride in our longtime partnerships to strengthen food security and sovereignty in Indian Country, and we are excited to invest in these anchor institutions that are working collectively to transform Native food systems and agriculture," said Mia Hubbard, MAZON's Vice President of Programs. "We are committed to our shared advocacy to build more self-determination and equity into food programs, as well as advance policies that ensure the health, wellbeing, and autonomy of Tribes. We are honored and thrilled to leverage our resources with those of NAAF to provide this important support."
"So much of effective advocacy is based on relationships, and we've watched many organizations with far less reach than ours be successful in policy advocacy because of their presence at a national level. Colby Duren brings over a decade of experience and the relationships that go with it, along with a commitment to our cause as strong as any we have seen. As the leader of the policy and research team at IFAI, he was responsible for a large portion of the NFBC effort so he's a natural fit to assume this role," said Zach Ducheneaux, Executive Director of the Intertribal Agriculture Council. He went on, "having a permanent presence in DC is the missing piece between our Tribal and producer-centric work. We thank NAAF for its commitment to advocacy in this important way."
"NAFNRA was created as an outcome of our work for the last several years making sure that the needs of the most vulnerable Native citizens are front and center and that important natural linkages between food access and Native food production are created," said James R. Mountain (Pueblo de San Ildefonso), Executive Director of Native American Food and Nutrition Resources Alliance. "While COVID-19 has exacerbated the food vulnerability in Native communities, the cracks and weaknesses in federal feeding programs have long been known.  We look forward to continuing our work with NFBC, IFAI, MAZON and now NAAF, and are thankful that our work to bring much-needed food security into our communities will continue to advance."
"IFAI serves Indian Country through legal research and policy analysis focused on food and agriculture, and in that capacity we have served as the Research Partner to the NFBC from day one, utilizing our technical expertise to develop educational materials on farm and food policy," said Erin Parker, Research Director and Staff Attorney of the Indigenous Food and Agriculture Initiative. "We continue to be grateful for the generous support we receive from MAZON that helps make our work in this space possible, and we are excited to continue that work alongside our longtime organizational partners, NFBC and IAC, as we work together to support the future of Indian Country agriculture."
"Indian Land Tenure Foundation is happy to partner with IAC in this endeavor," said Chris Stainbrook (Oglala Lakota), President of the Indian Land Tenure Foundation. "Land is the base of agriculture in Indian Country and regaining the reservation lands to Indian ownership will allow the Native nations to grow and retain the economic benefits from their agricultural sector, potentially billions of dollars each year."
The Native Farm Bill Coalition is a nation-wide initiative to give Native Americans a strong, united voice to advance a common agenda on the federal Farm Bill, which addresses everything from nutrition programs to rural development.
###